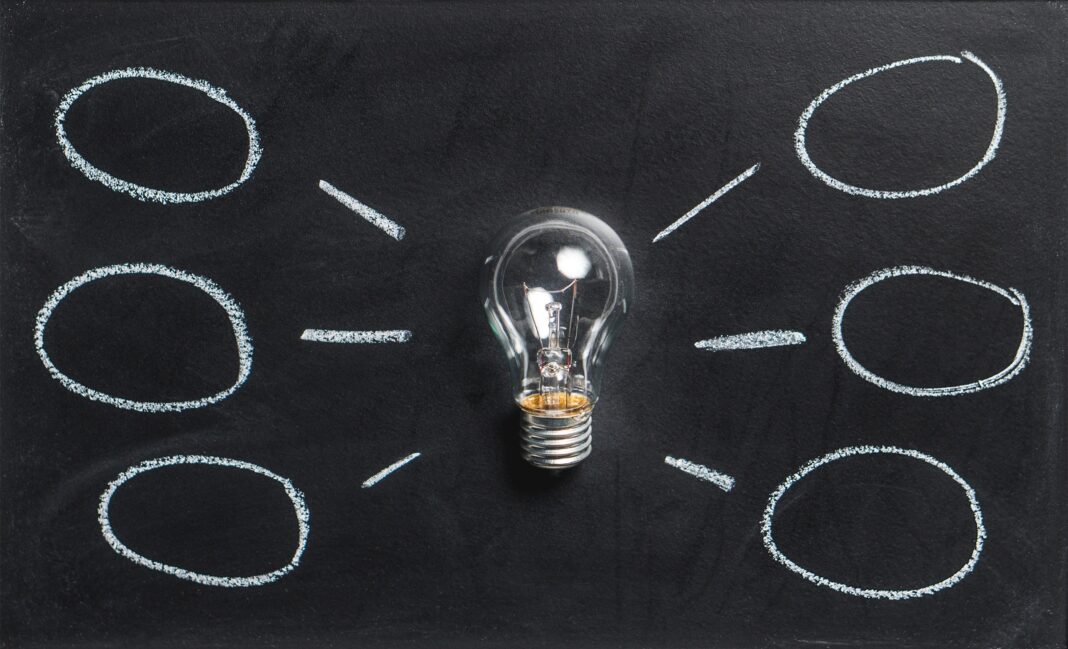 Source: Pixabay, Clear Light Bulb, March 5, 2017, photograph, Pexels.
How do we help great ideas bubble up?
New insights are hovering around us at all times, and yet do we give voice to them, coax them out into the open, or follow through on them? Does our workplace empower us to explore them?
Industrial designers, engineers, movie companies such as Pixar, and product development teams have long sung the praises of design thinking. Design thinking is a process for solving problems, for discovery, and for encouraging ideation. And when translated for the nonprofit setting, it works wonders for drawing out people's best thinking.
When I first stumbled onto design thinking, it injected new life and energy into my team brainstorming sessions. Participants now express a sense of empowerment, and more innovative breakthroughs and insights emerge.
In nonprofits, we can use these techniques as a disciplined process for exploring what's possible and thinking creatively and strategically. Are we good at identifying hidden needs? Can we keep an open mind for seemingly wild ideas? What if that seemingly small idea of yours has giant ramifications? And, when we have many possible opportunities, how do we narrow and focus?
One design thinking tool is asking "how might we" questions. In South Africa, no one had been able to solve the problem of the poaching of rhinos. But nonprofits asked the question, how might we prevent poaching? Whereas most efforts had been focused on intercepting the trespassing poachers and investing in armed security patrols, a radical new idea was, why not relocate the rhinos to a place where the poachers are easier to keep out? Perhaps even outside of the country? I can only imagine the looks of astonishment when that idea was first proposed. But to their credit, they explored the seemingly wild idea. And thus launched the nonprofit Rhinos without Borders. Pulling off a logistical miracle at the cost of $50,000 each, 87 rhinos, each weighing between two and three tons, were safely moved from South Africa to a wilderness area in Botswana, where the herd has since grown to 130.
The steps in design thinking help with ideation, and our newfound clarity is meant to spur action. These steps are a feedback loop for generating ideas, generating concepts, and asking "what if" questions, as well as iterating, learning, and adjusting.
Whether you are simply jotting down back-of-the-envelope ideas or facilitating team discussion exercises at your nonprofit, design thinking can serve as an empowering guide.